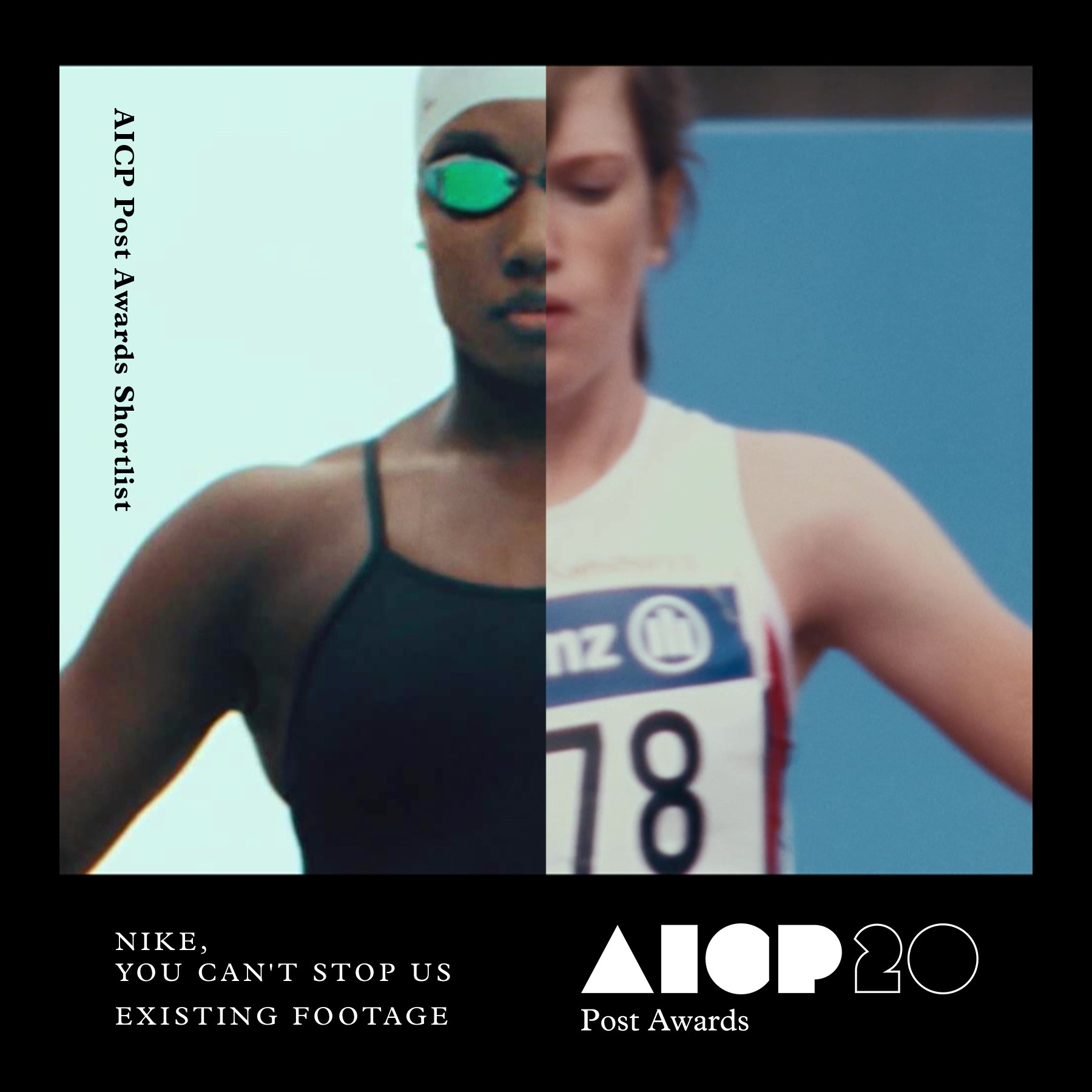 The 2021 AICP Awards shortlists were just announced. STALKR is proud to have worked on three campaigns recognized as among the best commercials made over the past year.
Nike's You Can't Stop Us, a cinematic manifesto for unity made with Wieden+Kennedy, earned a total of seven nominations. The innovative spot was shortlisted for AICP Post Awards in the new Existing Footage category as well as for Montage, Color Grading, and Compositing. In AICP Show Awards categories, the Nike spot was also shortlisted for Advertising Excellence, Editorial, and Visual Effects.
Bumble's First Moves Forever, a powerful statement of hope made with Uncommon Creative London, was also nominated in the new AICP Post Awards' Existing Footage category.
And General Motors' popular Super Bowl LV commercial starring Will Ferrell, No Way Norway made with McCann Detroit, was shortlisted for two AICP Show Awards: one for Advertising Excellence and the other for Humor.
The Association of Independent Commercial Producers will announce the winners at the end of July. Stay tuned for more!