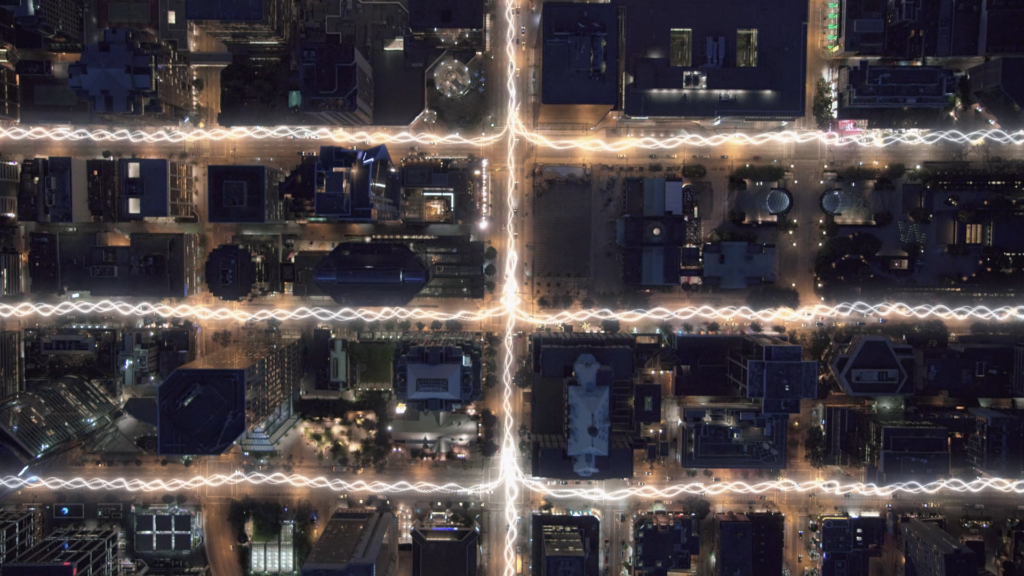 In this striking launch film, seven global automakers unite to create an unprecedented new charging network for North America. Titled We Charge North America, the spot comes from Optimist Inc. Los Angeles and announces an unprecedented joint venture to accelerate the transition to electric vehicles.
Taking us on a thrilling journey across the US, the ad uses eye-catching cinematic visuals, sourced by STALKR Europe, with the EV network visually represented by shimmering threads of light weaving across the continent.
BMW Group, General Motors, American Honda Motor Company, Hyundai Motor America, Kia America, Mercedes-Benz USA and Stellantis will work together to expand access to high-powered charging in North America and take the US into a new era of zero-emission driving.