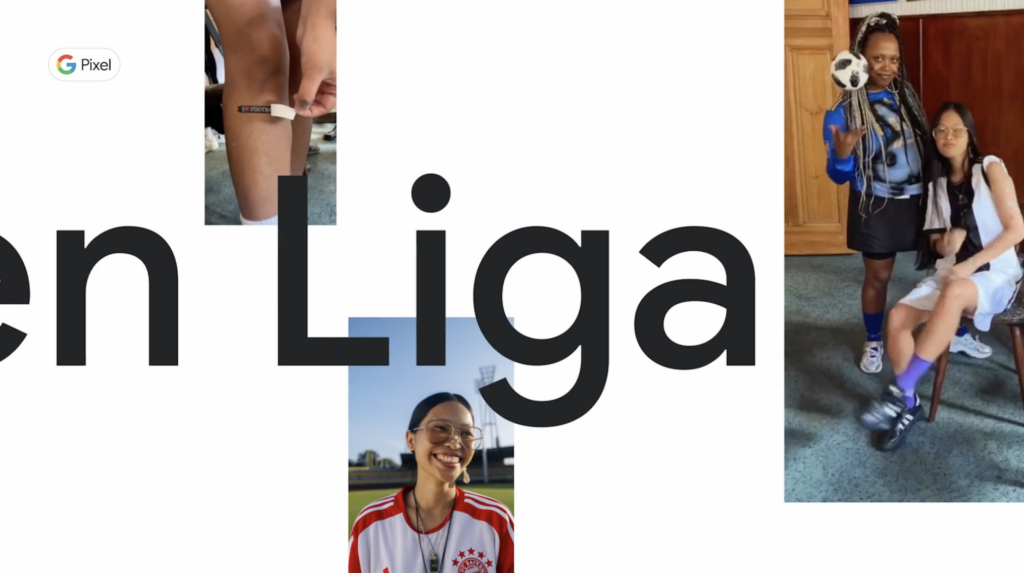 In this latest spot, Google Pixel continue their partnership with German Women's National Football Team (deutschen Nationalmannschaft) and the German Women's Federal League (Frauen-Bundesliga). 
With cameos from players Laura Freigang, Lea Schüller, Lina Magull and Felicitas Rauch, the dynamic and playful ad documents Google Pixel's role as not just a key partner for German teams, but a champion of women's football, supporting players and fans alike. 
STALKR Europe worked closely with Berlin-based agency Anomaly to craft the film, using archive footage, social media posts and footage sourced directly from fans. 
The result is a celebration of women's football, and the supporters who have helped elevate and push the game towards a global audience.