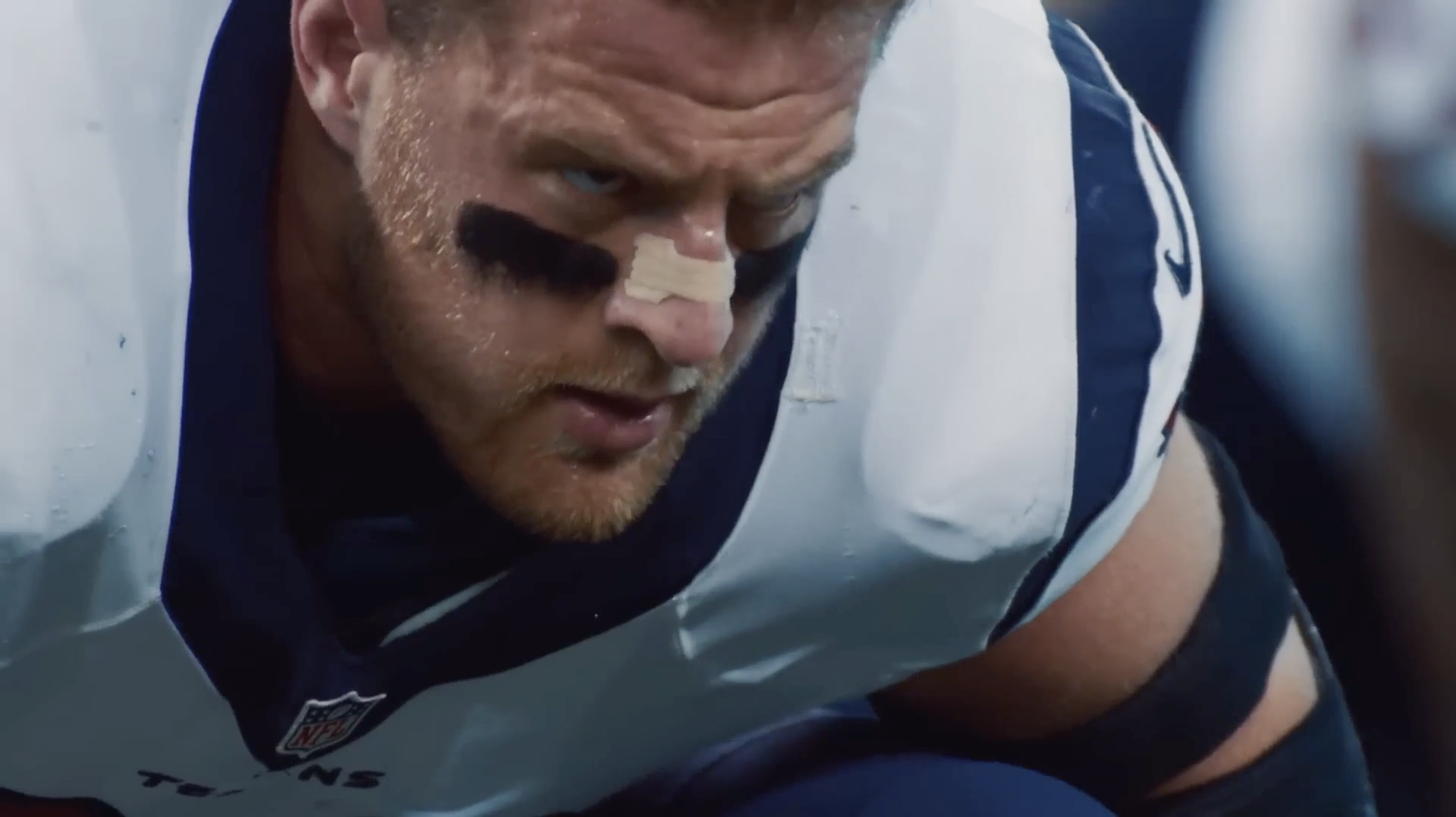 In this career-spanning spot, Gatorade pay tribute to the recently retired JJ Watt, the former Houston Texans and Arizona Cardinals defensive end.
The extended running length – 75 seconds – is testament to Watt's multitude of achievements in his 12 year career. During this tenure he played 151 games and bagged five-time All-Pro, three-time AP Defensive Player of the Year and is a lock for the Pro Football Hall of Fame.
Off the pitch, the film explores JJ's extensive community work, including his work with Hurricane Harvey relief efforts which earned him the Walter Payton NFL Man of the Year award in 2017. 
Watt's Hurricane Harvey Relief Fund raised over $37 million to help rebuild over 1,183 homes, 971 childcare centres and distribute over 238 million meals in the first two years.