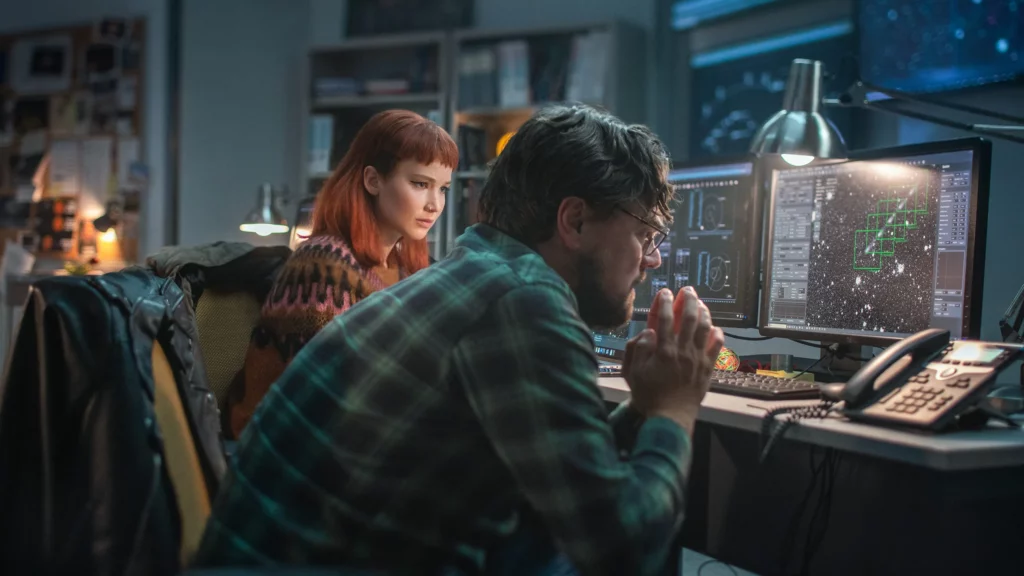 In Adam McKay's latest ensemble piece, two astronomers (Jennifer Lawrence and Leonardo DiCaprio) attempt to warn humanity about a devastating meteor strike about to hit Earth. The enviable cast also includes Meryl Streep, Cate Blanchett, Jonah Hill, Timothée Chalamet, Ariana Grande and Tyler Perry.
McKay developed the film as an urgent and timely analogy for climate change. DiCaprio, having attended the UN COP26 climate change summit in Glasgow, saw in McKay's script a solution to the "next to impossible" problem of making a suspenseful film about a crisis that "evolves over a century".
"How do we as a species, as a society, as a culture, politically, deal with imminent armageddon? McKay had cracked the code, so to speak, on how to bring all the insanity that we as the human race are responding to this crisis, in a two-hour format," he said.
Working closely with long time friend and collaborator, BAFTA and Academy Award winning editor Hank Corwin, STALKR went to work helping Hank and team recreate the cataclysmic effect that such an event would have on Earth.
"Don't Look Up" will be released this December in both theaters and on Netflix, with the star-studded satire already generating significant awards buzz.