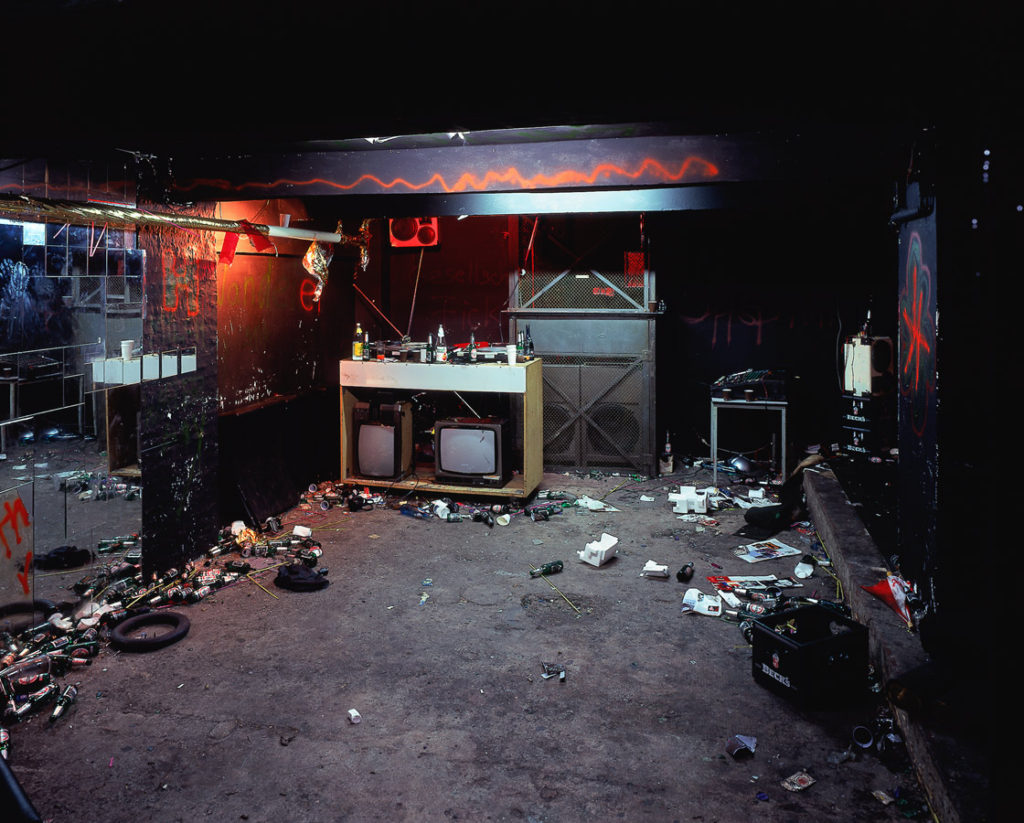 It has been a year of rapid growth at STALKR, with a bigger office in Portland, expansion of our operations in New York, and our new presence in Germany.
Every flagship helps keep us all the more nimble, able to maximize timelines across the world and embed ourselves with cultures and native filmmakers best equipped to capture just the right footage for any given job.
Heading up our Berlin operations is Producer Tom Henze, a filmmaker and entrepreneur in his own right. We talked with Tom about his background, the creative community in Berlin, and luxury golfwear.
What's your background – educational/filmmaking or otherwise?
My education has been pretty diverse. Once I left my home in Bremen, West Germany, I embarked on quite a free-spirited journey. Instead of going to university, I moved to Pankow in East Berlin with a group of friends, five years after the fall of the wall. We lived in two adjacent, rundown apartments that were connected by a vaguely dangerous balcony.
The city with its still omnipresent communist environment and all the free space served as our playground and inspiration. It didn't take long for us to open our own project space, the infamous "Galerie Berlintokyo," a gallery/club/label/bar right in the center of the action, Hackescher Markt. We invited artists and musicians and served as curators for a wild bunch of other artists, curators, and musicians. Basically it seems everyone was a curator, artist, or musician back then. There was quite a bit of partying involved.
It was almost 5 years after my arrival in Berlin before I finally decided to give serious thought into a potential career. So I asked the person closest to me who seemed to have figured out best how to combine personal freedom and an interesting profession. That's how I became the apprentice of my neighbor, a world-traveling commercial director and artist. This was the start of another 5 years of never-ending inspiration, but now combined with a good dose of learning filmmaking and production in the field. I travelled the world, working on all continents, meeting many amazing individuals.
After this journey came to its logical conclusion, I decided to give university a go. I enrolled at EICAR, the international film school of Paris, and graduated with a degree in visual arts. This was the start of a career as a commercial director, which to make a long story short, brought me to new places and enabled me to meet my wonderful wife Anie in Brazil.
Let's talk about Dagwood. How did that get started?
Well, after Anie decided to come live with me in Germany, she was designing for Adidas, unfortunately not in Berlin but in rather remote Nuremberg. After three years of a long distance marriage, we knew this had to change. This was the beginning of our premium and eclectic golf-lifestyle brand DAGWOOD, which was not only supposed to bring us together, but at the same time make us filthy rich. So far it has accomplished 50% of the plan.
You've directed documentaries, short films, and music videos. Can you talk through one or two of the more memorable projects you've helmed?
For some reason it was a total disaster that stuck the most. I directed, co-produced and even invested in Unter Hengsten, Among Studs. I tried to stage a partly-scripted, partly-improvised story of two dissimilar girls who weren't getting along, inside of a real live event: an all male, privately organized, Gumball-like rally from Berlin to Istanbul.
We had four cameramen plus additional mini-cams inside of the cars operated by the teams themselves. Multiple formats. Always on the road. No time for team meetings or revising the concept. Almost 10 hours of driving every day. Total chaos.
But that was just the beginning. I later tried to save the lack of story, continuity and quality of shots in a year-long editing nightmare. I never gave up. Had to finish it somehow and I did. So there was a premiere for friends and team in a small cinema. But the next problem was already on the horizon: I had used all my favorite bands for the soundtrack, so clearing the music was impossible. That's where I left it almost ten years ago and have not touched it since. I guess that's what you call learning by doing.
How does your varied creative background come to play in your work with STALKR?
I was looking for something where I could combine my personal interest for history and arts, sports and everything digital, as well as my background in filmmaking and photography, and still not abandon my recently discovered and not yet fully satisfied entrepreneurial ambitions. Spot on, I love it, I truly do. I think that our offering is great and will become ever more fascinating! There is lots to come and I am very excited to be part of it.
What is the creative community like in Berlin? Where do you find inspiration in the city?
Maturing, changing, getting more international. I have experienced the city in a couple of wildly different phases and think that it is still getting better and more exciting to live and work here. Maybe that's because it is becoming like other great and creative places in the world, more connected, which helps me stay hooked on it after twenty years here. English is increasingly becoming the second language of the inner city districts, too. In addition, Berlin has proven to be a perfect place to recruit creative talent for STALKR. There are so many fascinating, well travelled, educated individuals living here.
Photo via Martin Eberle, 1999 (last night of galerie berlintokyo, from Temporary Spaces).