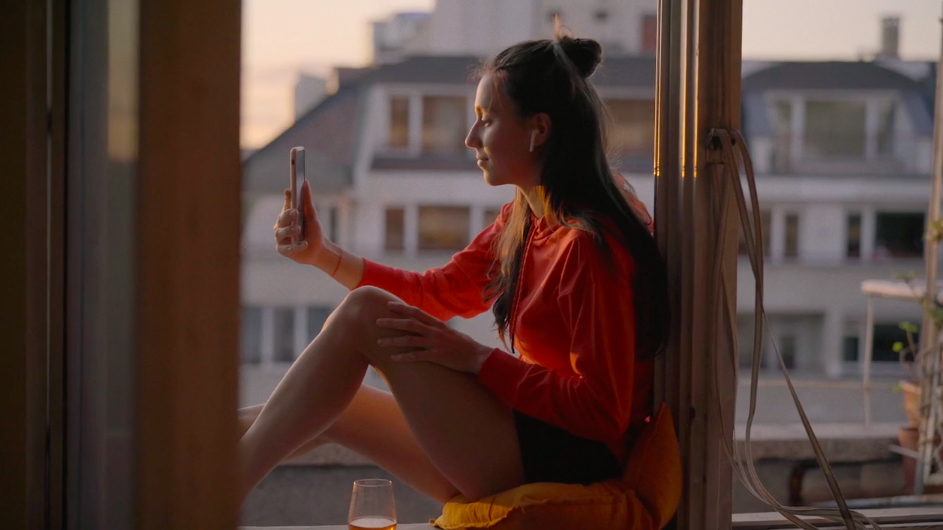 We used to distinguish time periods by days of the week, calendar months, seasons, numerical years and decades. But as the world has undergone various stages of lockdowns over the past few months, time is now measured in relation to the pandemic. There was pre-pandemic life, and then there is life under quarantine.
The latest Bumble campaign, Time to Connect, captures the dichotomy between the frantic pace of pre-pandemic life and the slow-down that has resulted under lockdown conditions. To support this narrative, we sourced footage that illustrates the different focus' and dominating concerns of each time period. As pre-pandemic life was itinerant, social, filled with options and more superficial concerns, we sourced a variety of footage depicting group plans and people getting made up to go out.
But confined to our homes these past few months, we are living remarkably more limited lives than in pre-pandemic days. Without the ability to go to concerts, contemplate different jean cuts to wear on a date, and run around from activity to activity like we used to, many people have reflected on who and what brings meaning to their lives. As the commercial's narrator says, "when everything slowed down, we took time to share, care, learn, feel, choose what matters." To illustrate this sentiment, we sourced footage that depicts people connecting over Facetime, roommates cutting each others' hair, a couple achieving a synchronized balancing act, and a woman playing harp on her front doorstep for the neighbors to enjoy. The clips we included highlight both the creative ways people have been spending their time indoors, as well as the seizing of this slower pace to deepen connections.
Despite the fact that the contagion of the coronavirus has reduced our lives in unsolicited ways, having this time for greater introspection and connection could very well be a course-correcting gift guiding us into a better future.