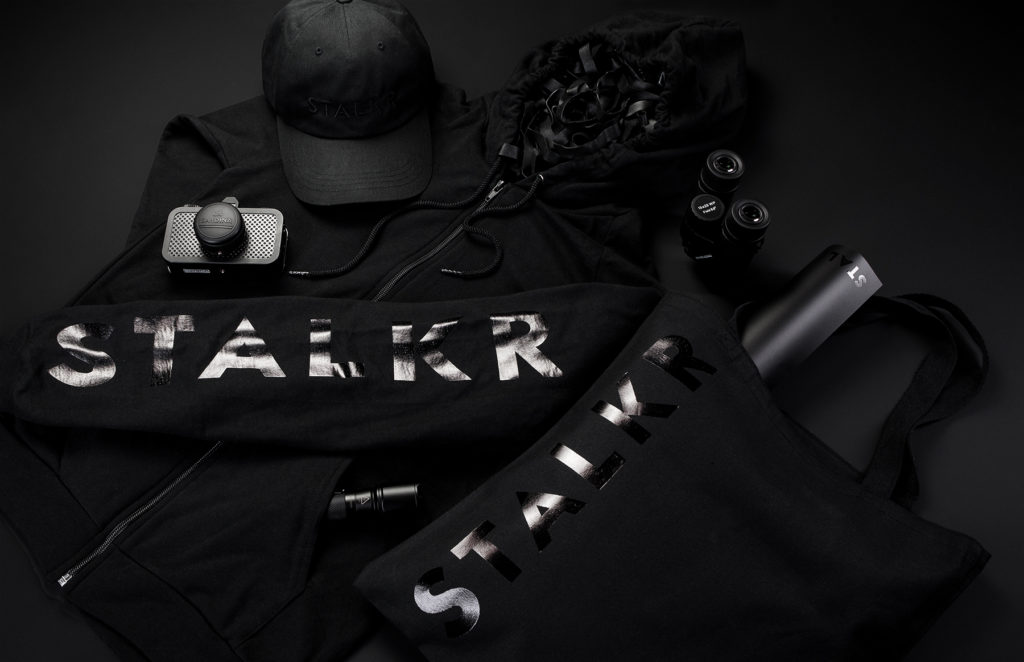 Hoodies, hats, totes, maps, pins, and envelopes make up our new collateral suite, complete with a stunning black-on-black palette.
While most of our work happens in the digital and film space, we're excited to share one of our latest endeavors – branded STALKR goods for our friends and clients made in collaboration with FUNKHAUS, the creative agency behind our website. While we're aware that this space is often cluttered with logos in t-shirts, or shoddily made beige canvas tote bags, we aimed to make something that's beautiful and resonant enough that someone would want to keep it for more than the half-second it takes to chuck something in the garbage. And just as important as those considerations was that whatever we were going to make be definitively STALKR, and tie back in with our mission to create great work in creative and stealthy ways.
Thus, our black-on-black collateral suite was born. First and foremost, we started with apparel and accessories: a hoodie, dad hat, and tote bag that truly make a mark. The tote bags use durable rubberized ink that becomes better with time, so that as the bag washes, the logo keeps its prominence, making STALKR stand out bolder and bolder as the years go by.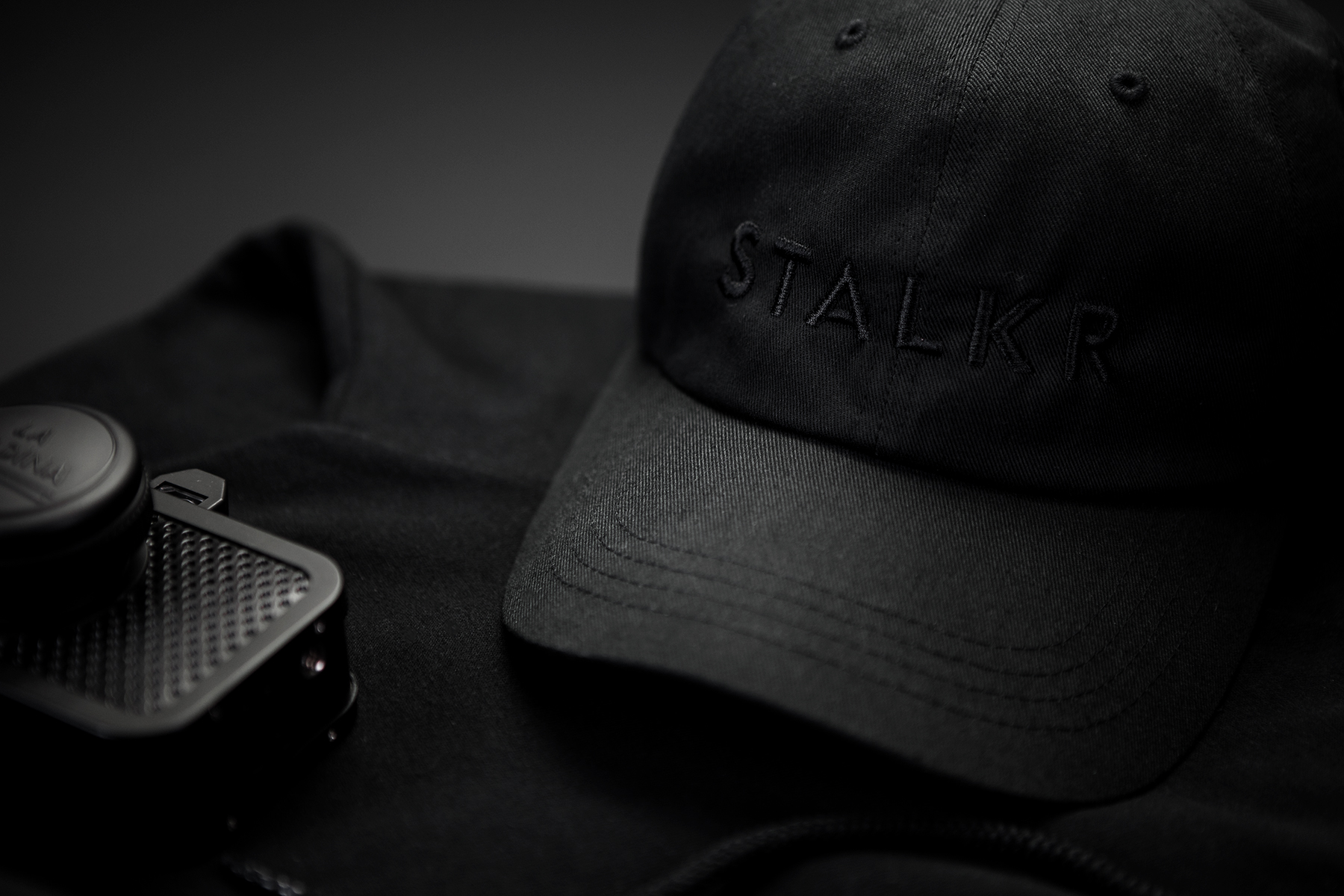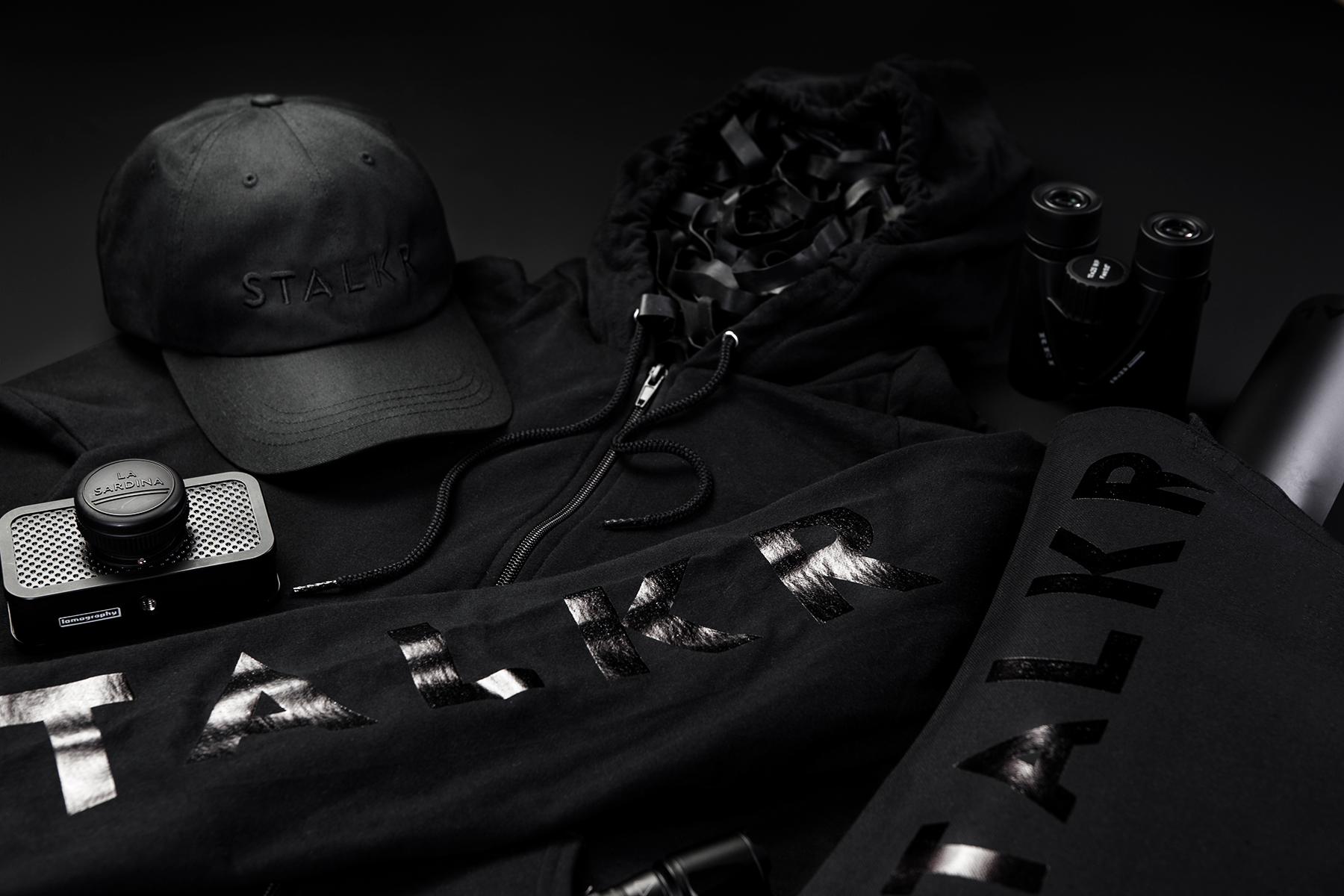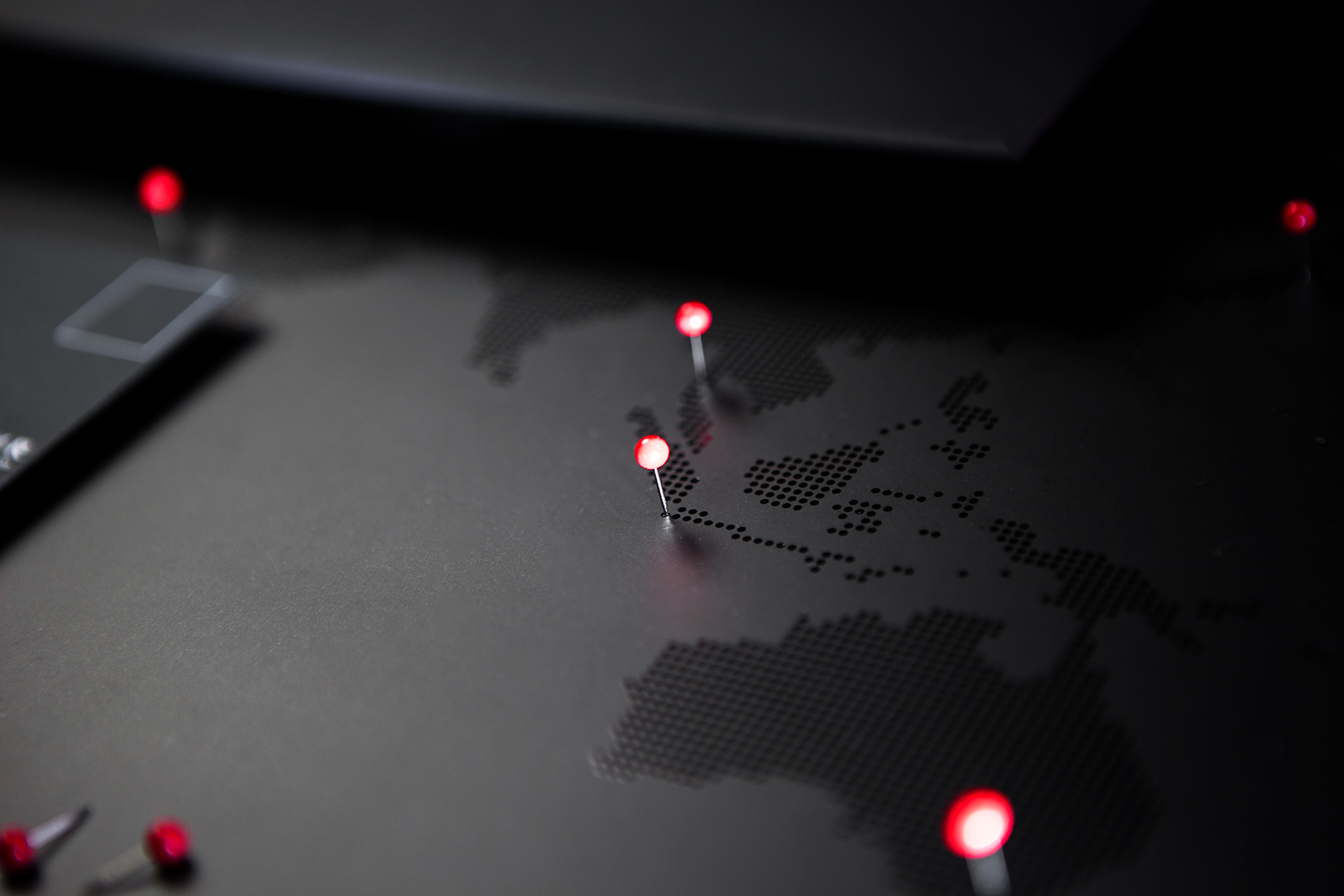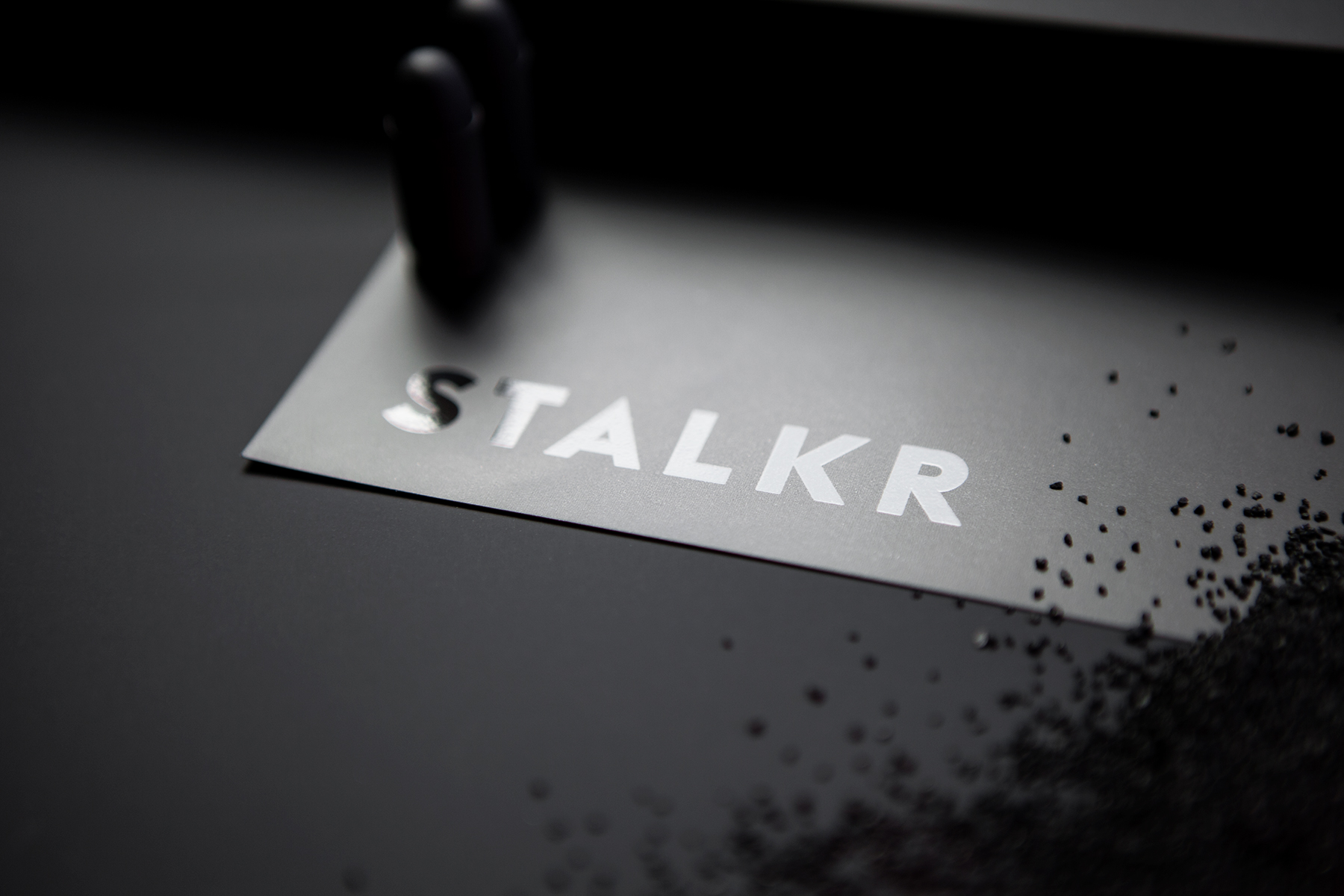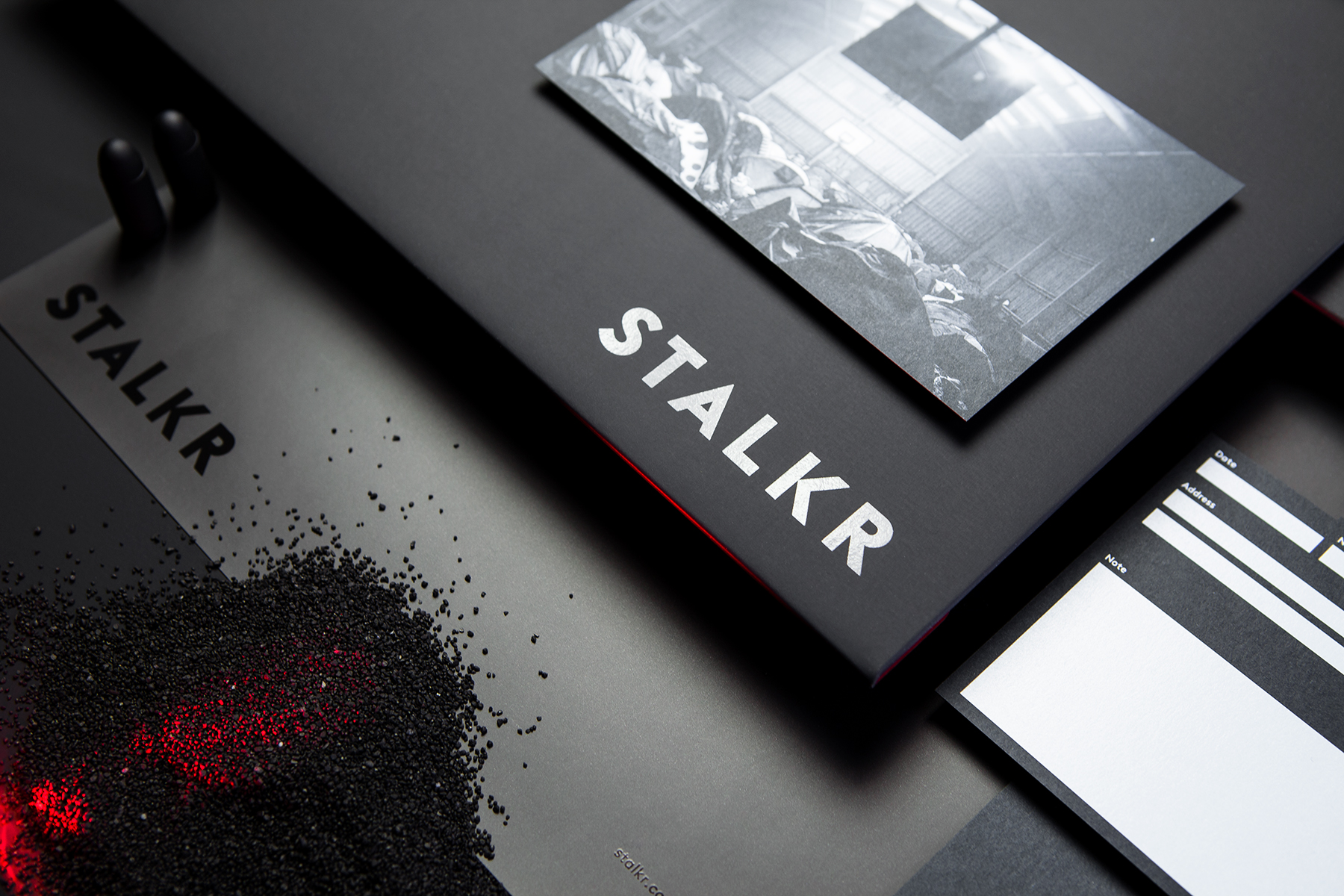 As an added bonus, we also made black-on-black matte paper maps complete with custom-made red pushpins and postcards made with white ink on black paper. The map speaks to the global way in which we make films, with shooters across the farthest reaches of the globe, but is also just stunning and unique enough that it's hard to imagine someone wouldn't want to hang it on their wall. Those maps, postcards, and pins come bundled in a sleek sleeve that's just the right size and sturdiness to encase a laptop.
We're excited and proud of these striking pieces of STALKR ephemera, and likely you'll see one coming to an agency near you.