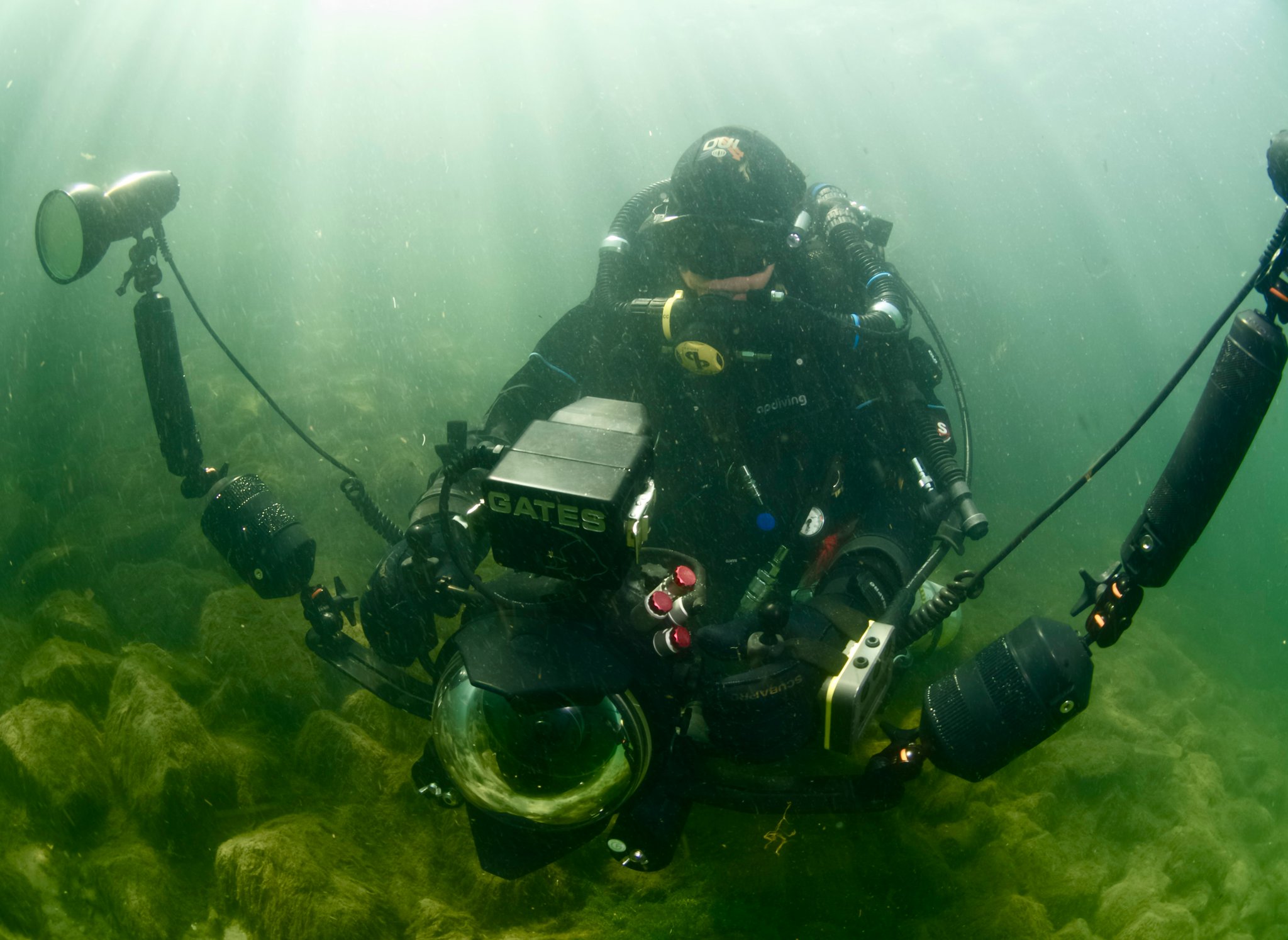 The ocean is a storytelling unit in and of itself, and for filmmaker Frans De Backer, living and creating in the Cayman Islands enables him to tap into the endless creative facets that the ocean has to offer. As one of the latest filmmakers to join the STALKR fold, we took a moment to chat with Frans to hear more about his work that takes him into the oceans deep.
Tell us a bit about how you got started in underwater filmmaking and photography.
I started my filming career in 1988, working mostly for the Belgian National Television. As a lighting cameraman, I had the opportunity to see half the world through my lens, while making documentaries and travel shows. During these travels, I discovered I was really drawn to the sea and to water in all its forms. I decided to learn to dive, and after that, underwater filming became my ultimate passion. I'm in awe of the aquatic worlds below us, and my mission is to share this through my imagery, so that everyone can see the incredible underwater beauty and become aware that taking care of this natural treasure is essential. For the last seven years, I've been living and working as a cinematographer in Grand Cayman, Cayman Islands.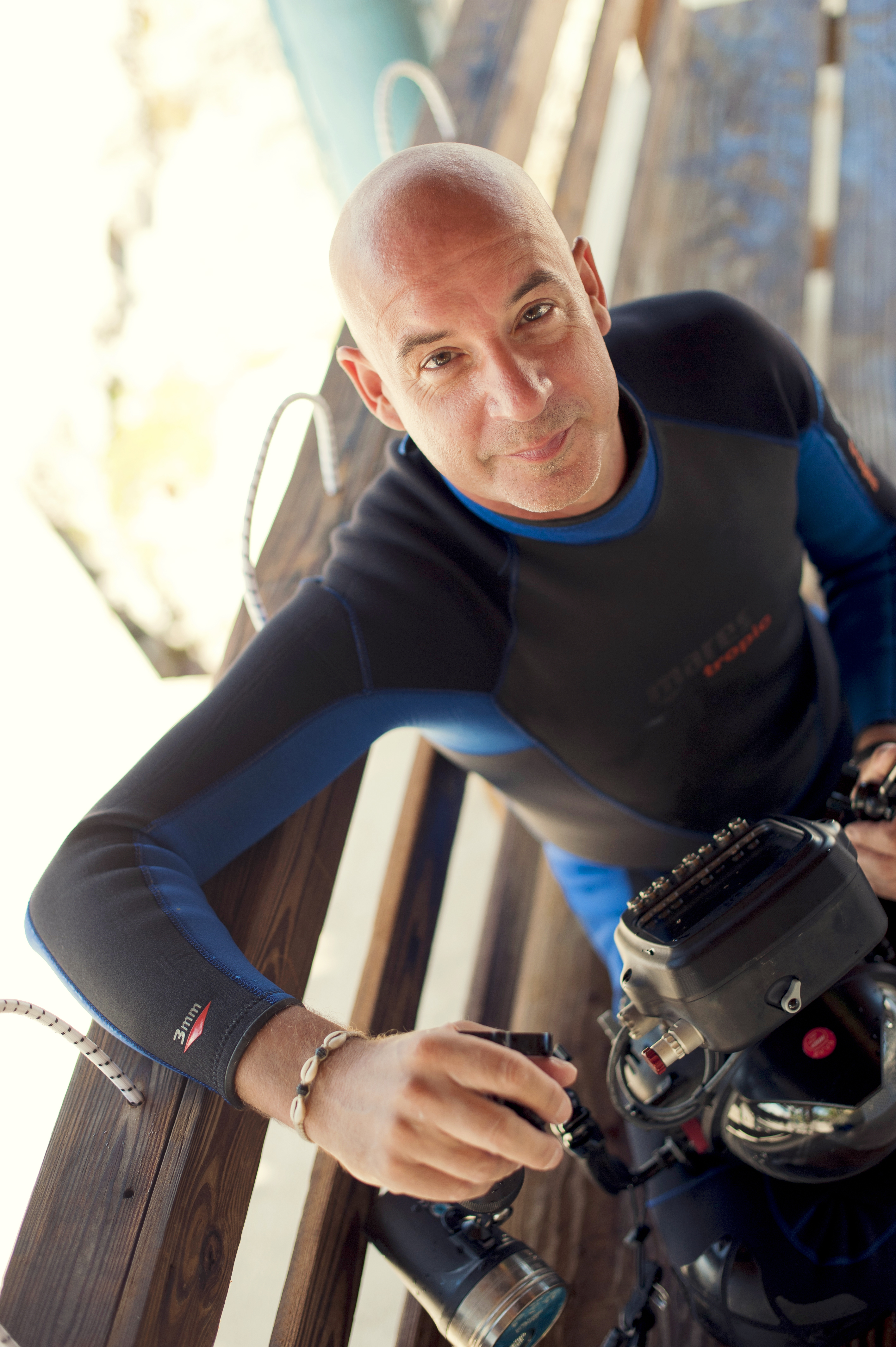 How does the ocean inspire you?
The ocean is never the same, every time I look at it from a different perspective. I'm inspired, both above and below the water. A flat calm sea can turn into a frothy storm in just a few hours. The colors, textures and motion can differ so much from one ocean to another, from a peaceful turquoise Caribbean beachfront to a turbulent steel-blue Scottish coastline, both evoking different emotions but both water just the same. Working with al kinds of weather elements, combined with unpredictable marine life is very inspiring to me.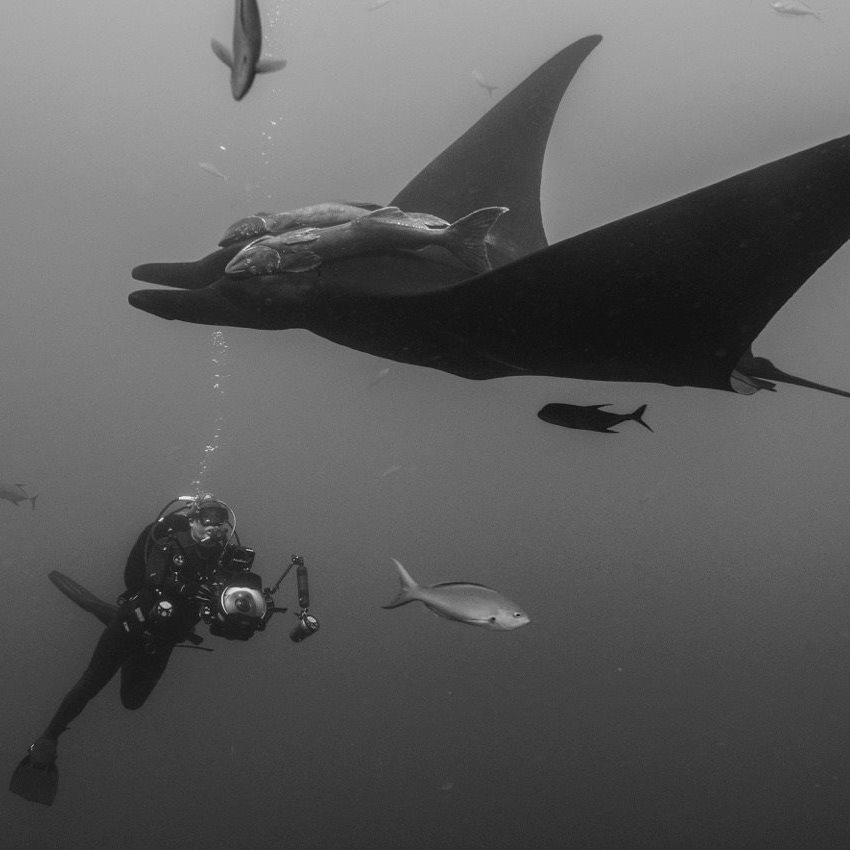 From providing broader education to illuminating specific conservation efforts, what do you hope audiences take away from viewing your work? Do you believe creatives have a duty to use art to educate?
Art touches people in an emotional way. It's through these emotions that we can start a movement, a change in behavior. I hope by showing the beauty of the underwater world that people develop a connection with this environment and that within time, they'll understand that changes are needed in order to preserve not only the aquatic world, but the world all together. There's no green without blue.
How do you balance capturing the ocean's beauty with the undeniable fact that humans are destroying it day by day? How does this inform your process?
One of the difficult exercises these days is finding the right balance between beauty and reality. In Cousteau's days, there weren't many images below the surface and the audience was captivated, absorbing this unknown world. Nowadays, there is excess of almost everything, including underwater footage. People are easily bored and become disinterested when being bombarded with shocking videos and images about humans destroy the world. However, they still like to watch beautiful images and I believe that showing nature in all its awe still impresses the public. It highlights the positivity of the ocean, rather than the negativity of human behavior. This is a more inspiring approach and a better way to grab people's attention. Then filmmakers can (and should) deliver subtle environmental massages without an accusatory attitude. So, I believe balancing videos and images of beauty with environmental awareness is really important in order to get your message across effectively.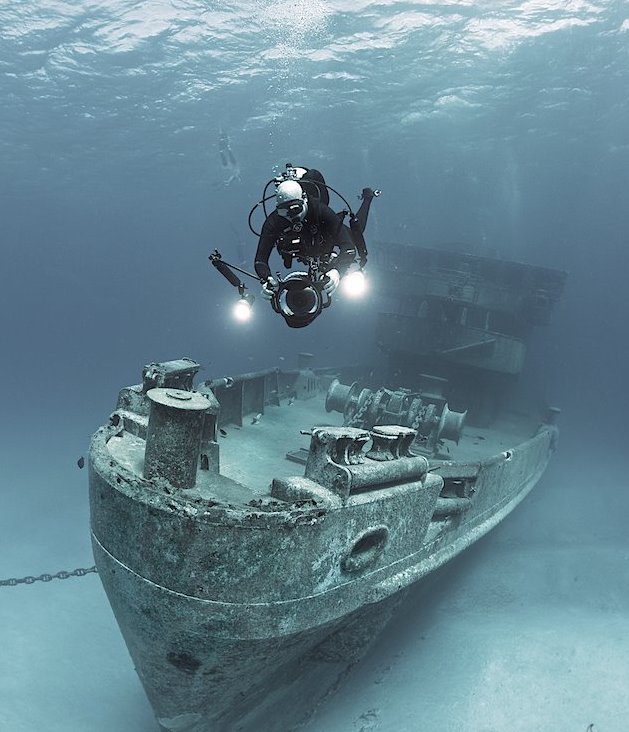 What have been some of the most wonderful moments you've captured underwater? In contrast, what are some of the most eye-opening and heartbreaking moments you've captured or seen whilst filming?
There have been so many incredible moments encountering marine life, from massive Humpback Whales, schools of Hammerhead Sharks and Giant Manta Rays to the smallest colorful critters. But the most wonderful experiences are the ones when marine life lets you into its space and starts investigating you with curiosity. When you look into the eye of a marine animal and make a connection, this is a magical and humbling moment. One of the most heartbreaking moments was diving through the wreck of the Salem Express in Egypt, which was a ferry, carrying hundreds of pilgrims, returning from Jeddah. The wreck still contains many of the belongings of the passengers and witnessing this was a very moving experience.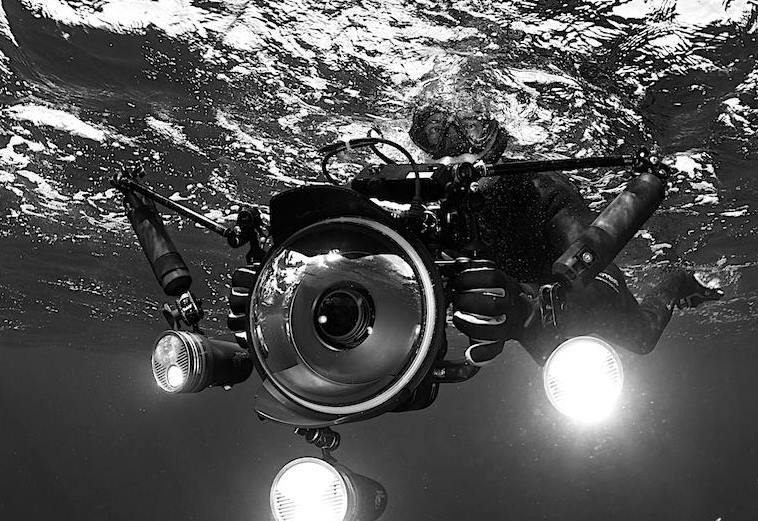 What are some ways in which we can all work to save our oceans?
I think we can all help to save our oceans, even with little changes in our daily lives. The most urgent issue is the single-use plastic. When I visit big cities, I'm blown away by the amount of waste which is created by the 'take-out' culture. Everybody walks around with cups, food packages and plastic cutlery, three times a day, every day. Even when people decide to have a coffee indoors, they still drink from single- use cups. This culture has spread throughout the world and is filling up the oceans with garbage. If we make an effort and go back to reusable cups, glasses and cutlery, and use material or paper shopping bags instead of plastic ones, this would make a huge difference across the globe and for the oceans. There is so much more we could do, but let's start with these simple, little things.