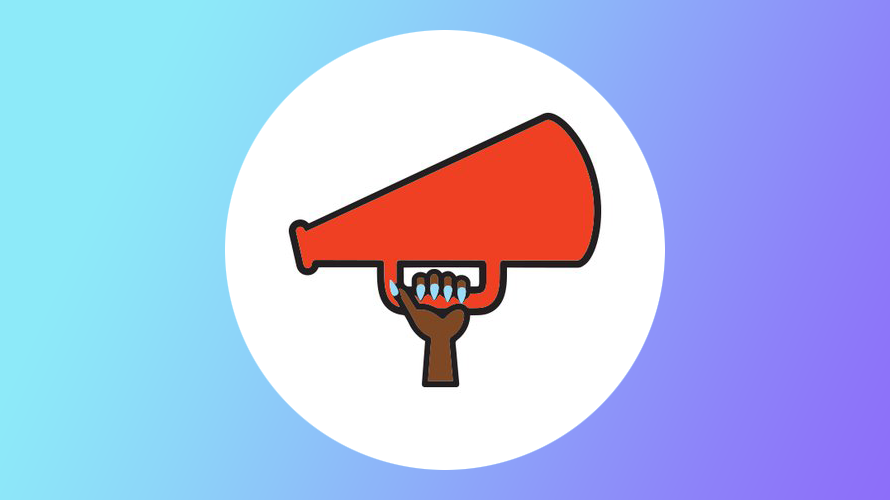 Creativity, when it exists outside any industry or marketplace, doesn't discriminate—it's a fact that fuels our projects with a sense of freedom and thrill. But breaking into the business and finding your footing in film is no easy feat; outside of the bubble of creation we are forced to face the other set of facts: inequality exists, especially when it comes to the representation of female filmmakers in the media industry.
This month was Women's History Month—a time that pushes forth a platform where we can reflect, act, and create with a female-forward focus. While the topic of gender equality is always on our mind, March was a time where we couldn't stop thinking about the ways in which we can continue supporting women in film.
Fighting for gender equality in both our industry and beyond takes on many different forms. At STALKR, we have the chance to empower and support the movement for equal rights through our own creative medium. From a Facebook spot we created last year for International Women's Day—perfectly titled "Credit Her"—to the "Equal Rights in New York State" that we worked on with I love New York, we love using our passion for archival content to create films and stories that excite, inspire, and cultivate a reality that captures our favorite sentiment: the future is female.
Because while today marks the last day of Women's History Month, we're more focused on the future of women in filmmaking. Creating an industry environment that's marked by gender equality requires a collective effort to empower and support female creatives everywhere. From working with numerous female directors to crafting spots centered around messages of equality, all of us at STALKR are proud to be a part of a movement that aims to make the world of filmmaking a place where opportunity is defined by creativity instead of gender.
To keep the conversation going beyond the month of March, we have rounded up a list of resources that promote and support women creatives in the male dominated media industry. These are just a handful of great organizations working to change the landscape and honestly make our job of finding great content a little bit easier!
One of the major organizations that's leading the charge in paving a way for female filmmakers is Free The Bid. Created by director Alma Har'el, Free The Bid aims to provide opportunities for directors in advertising by advocating for more females to be included in the commercial bidding process. With numerous industry partners that have pledged to join the movement, Free The Bid is a key tool in getting your voice heard.
The Alliance of Women Directors is a core system of education and support within the media industry. As an advocate for gender parity, AWD's efforts are centered around sustaining a community where women and gender nonbinary directors work together to enact change. Their website features educational resources and industry tips, as well as numerous opportunities for mentorship.
Women's Voices Now is an organization that uses the undeniable power of social impact film to advocate for women's rights across industries and beyond. They offer a free streaming archive of international women's rights based films, host an annual online film festival, run educational programs, screenings, workshops and trainings, and a film fiscal sponsorship program.
We love film festivals; and we love film festivals that celebrate women even more. LA Femme Film Festival does just that. LA Femme works to support and advance content created by women directors, writers, and producers from all around the world. They've helped boost the careers of more than 1,000 female artists through their festival, and host educational seminars, networking events, and so much more. Feeling inspired? Submissions are open for their 2019 competition!
The Director List – Women Directors at Work is a centralized hub for finding women directors and their work. The Director List brings together news, photos, and videos that are focused on the work of female creatives. By providing a platform where work by women can shine, The Director List fosters a powerful community centered around the continued advancement of female creatives. Similar to The Director List, Women and Hollywood showcases news, work, and engaging content that aims to shift conversations and bring film work by women to center stage. With a robust toolkit of resources, Women and Hollywood is a must visit.
Film Fatales is a community of female filmmakers that come together to share resources, collaborate on creative endeavors, and foster an industry environment that is ruled by empowerment. From networking events and events to programs and panels aimed at raising the visibility of female filmmakers, Film Fatales is a true encapsulation of the power of community.
With educational programming, grants and scholarships, mentorship opportunities, and initiatives that are actively changing the industry, Women In Film is a female filmmaker's ultimate space to garner support, learn more about the industry, and connect with other female filmmakers who continue to create and hone their craft each and every day.
Rounding out our list of resources is Cinefemme, which is an organization that provides mentorship, fiscal sponsorship, project support, and numerous events meant to empower and inspire female creatives. Their diverse community of talent works together to elevate the visibility and amount of opportunities for women in the industry.
That's our current list of sites, communities, and initiatives that all female filmmakers should know about—but this will only continue to grow as new resources become available. Here's to female filmmakers and empowering diversity in our creative industry and beyond.