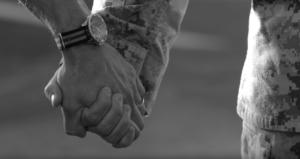 For Blue Shield of California, blue stands for something much more than a moniker. The latest campaign from Blue Shield of California, which was recently featured on shots, leans into this concept, tapping into situations, individuals, communities, and stories that highlight what's blue and not blue; inspiring and good, destructive and tragic.
With this specific message in mind, we gathered footage that showcased the issues covered by Blue Shield; issues that they wholeheartedly stand behind.
From scenes of California fires and the immediate emergency response, a cancer patient's moment inside an MRI machine, and LA's Skid Row to quintessential California landmarks and marches powered by imperative causes, we worked to find powerful and stunning shots that were fused with originality and incredibly visual.
Be sure to watch the opening spot, above, and check out the rest of the campaign here.